Willow River football players walked the halls while our Elementary students and staff cheer them on to State. #WeRWillow #WeLoveOurRebels #RebelFootball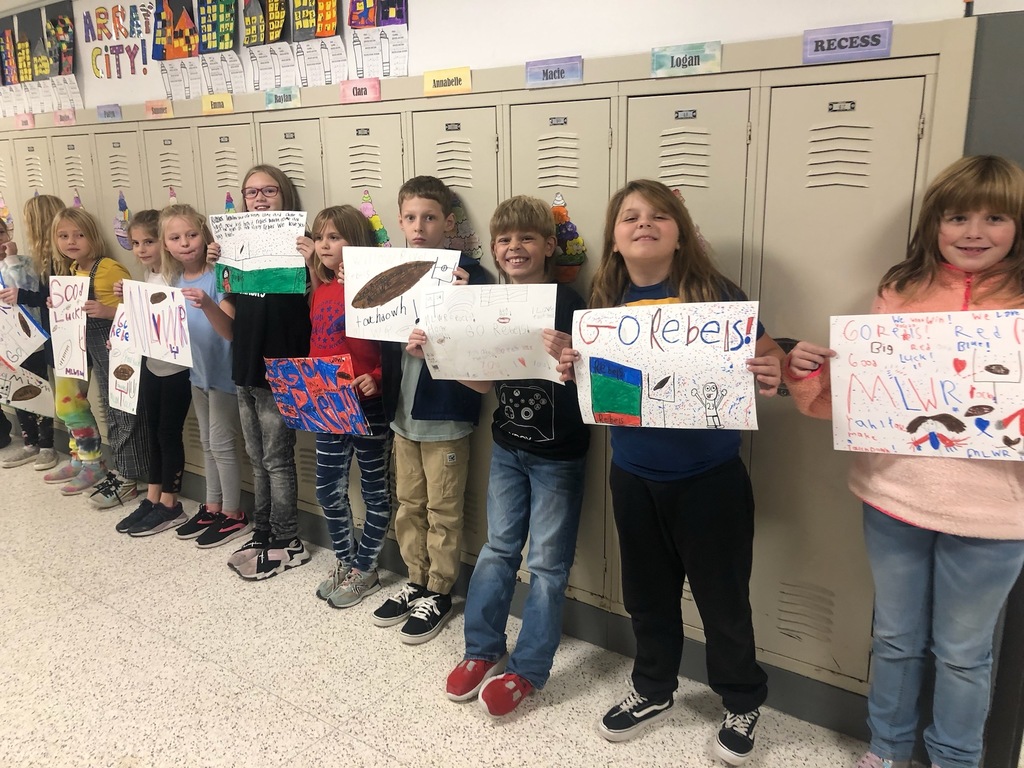 The Neighborhood Sports Network, NSPN.tv, is excited to be streaming State Quarterfinal Football featuring Moose Lake/Willow River vs Barnesville on Thursday! Please feel free to use this image to promote the game. Fans can purchase subscriptions to NSPN (formerly MN Prep Spotlight) for $24.99/year or $6.99/month. These plans cover all content on NSPN.tv, including all MSHSL regular and postseason games and tournaments. Game link:
https://nspn.tv/MSHSL/GameStream/16218
Subscription link:
https://nspn.tv/MSHSL/Subscription

Mark your calendars!!! Willow River School Winter Concert dates! #WeRWillow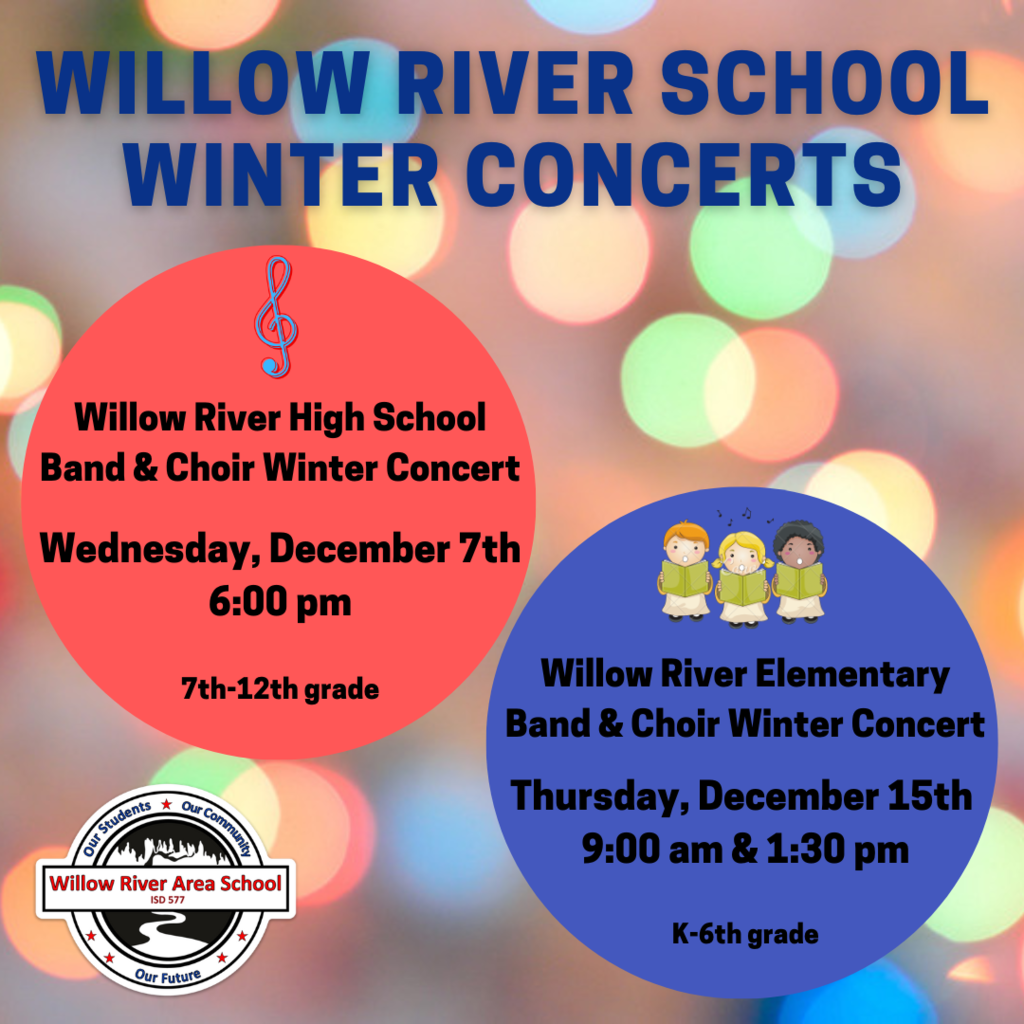 National Honor Society Food Drive. Students can drop off their donations between 8:00-8:15 am in the Cafeteria. Donations are being accepted through November 16th. As of this morning 389 items have been collected!!! #WeRWillow

School Calendar dates to know. #WeRWillow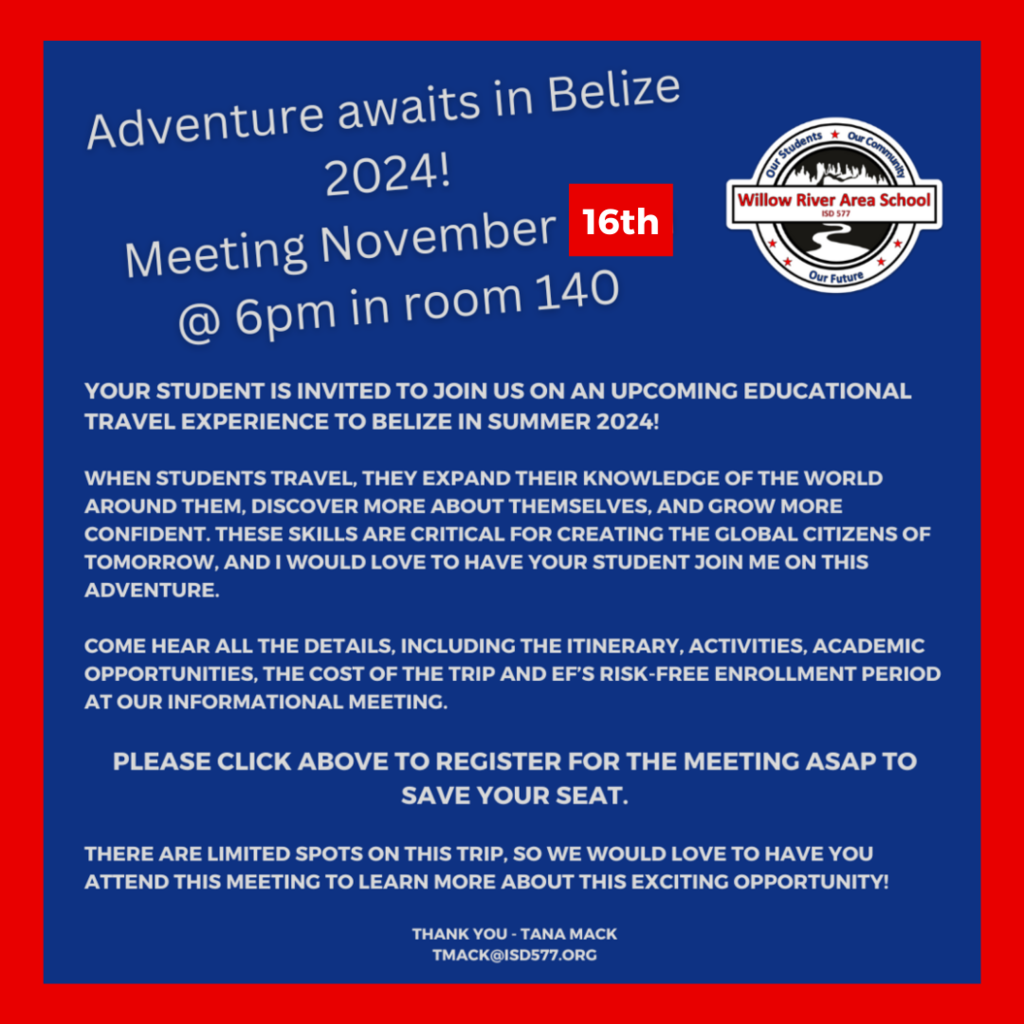 A message from Superintendent Bill Peel. #WeRWillow

REMINDER: There is no school Monday, November 7th. #WeRWillow

Want to go to the State Quarterfinal Football Game? Come join us! Sign up here.
https://bit.ly/3zLG8Zj
#WeRWillow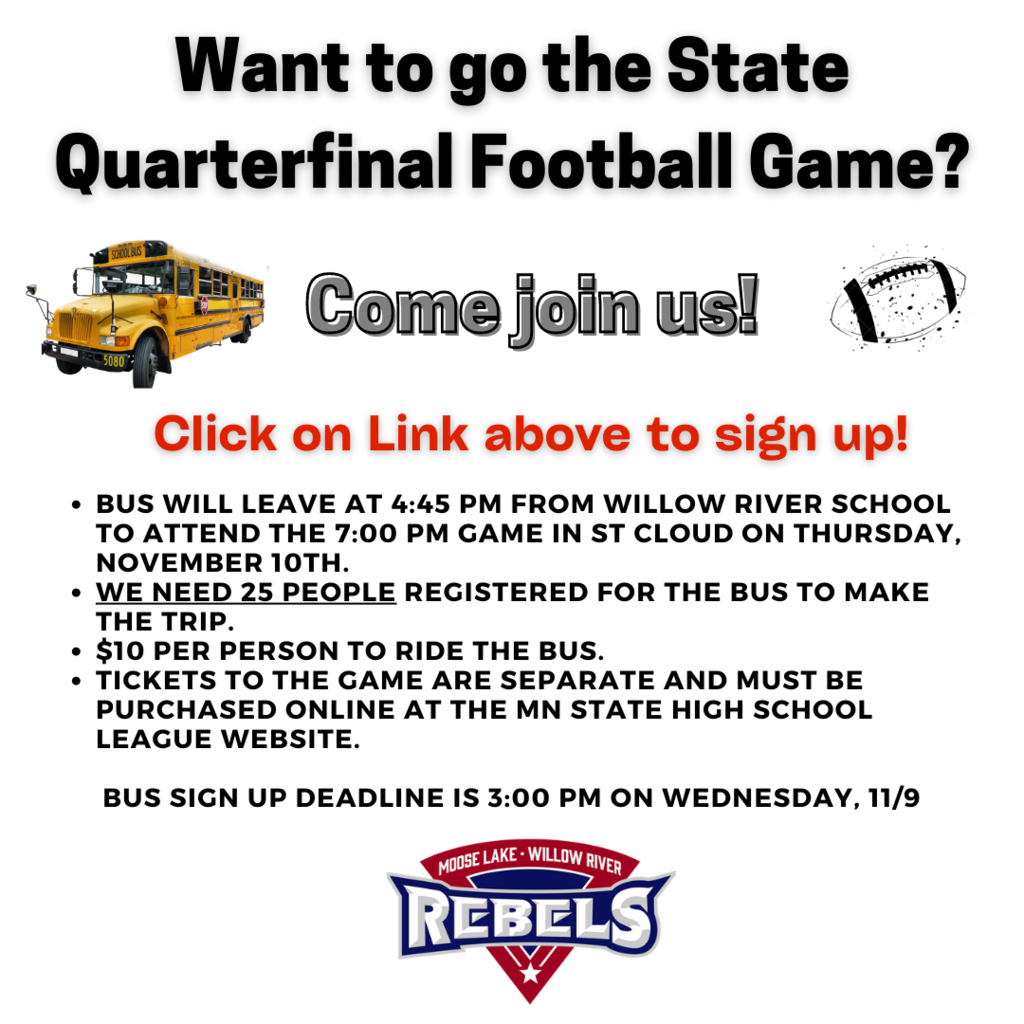 Section 7AA Football Champions!!!! Congratulations Rebels!!!! We are proud of you! #WeRWillow #WeloveourRebels

Friends of the BWCA visited 6th grade today! (11/3/22) 6th graders have been learning about the Boundary Waters Canoe Area across all subject areas for a few weeks. Today, their unit was completed with a visit from the Friends of the Boundary Waters, who led students in 3 hands-on educational break-out sessions: Skull Investigations, Map and Compass, and Biomes. #WeRWillow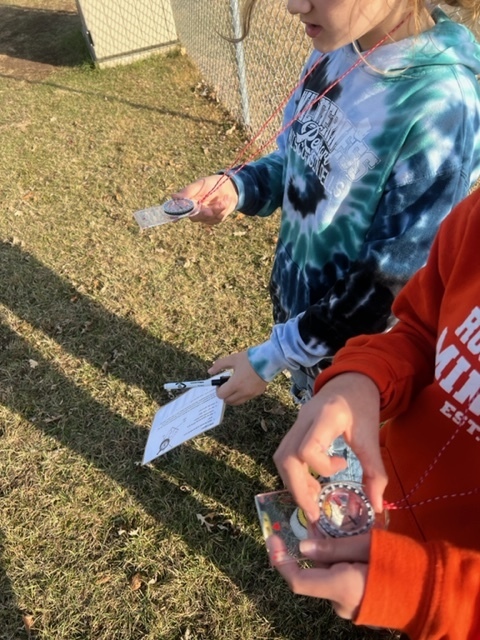 Emotions ran high last week as the sophomore class prepared for a mock trial in their To Kill A Mockingbird unit. They delivered their arguments to an impartial jury and awaited the fate of the defendant, SpongeBob Squarepants. While one class heard a guilty verdict, the other saw him deemed innocent by reason of insanity, and all involved learned about the flaws and limitations of the justice system - and laughed a lot. #WeRWillow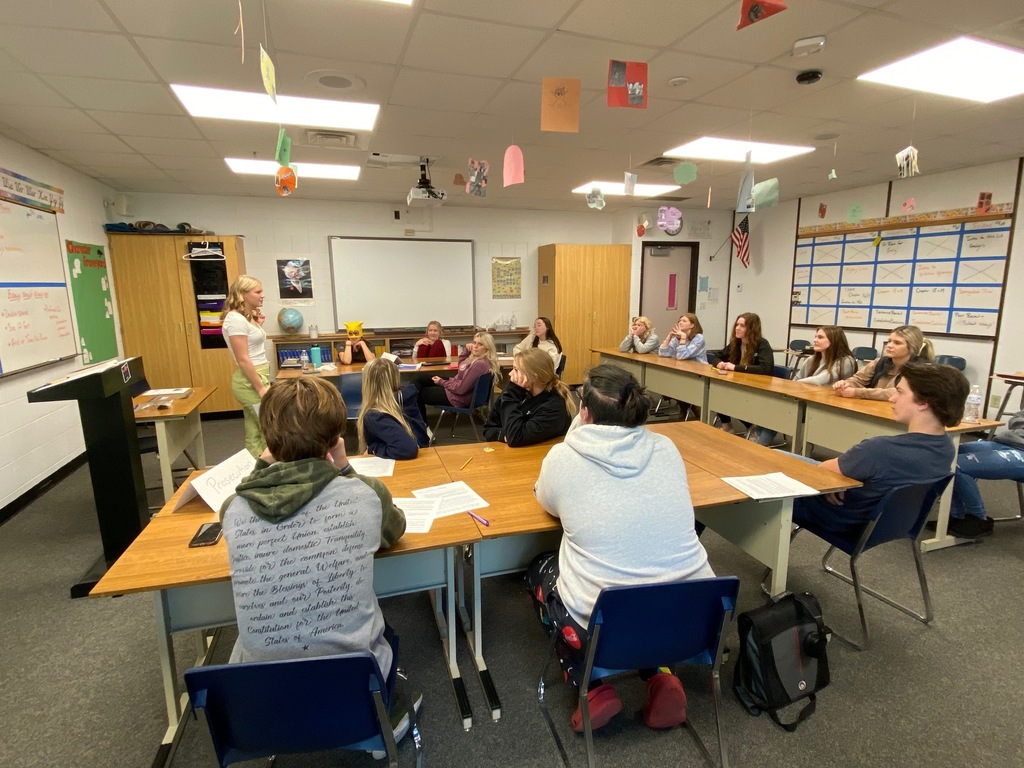 Cross Country Pep Fest #WeRWillow

Congratulations to Bambi Neumann and Jessica Arver who received Leadership in Educational Excellence Awards last night at the St. Cloud River's Edge Convention Center. #WeRWillow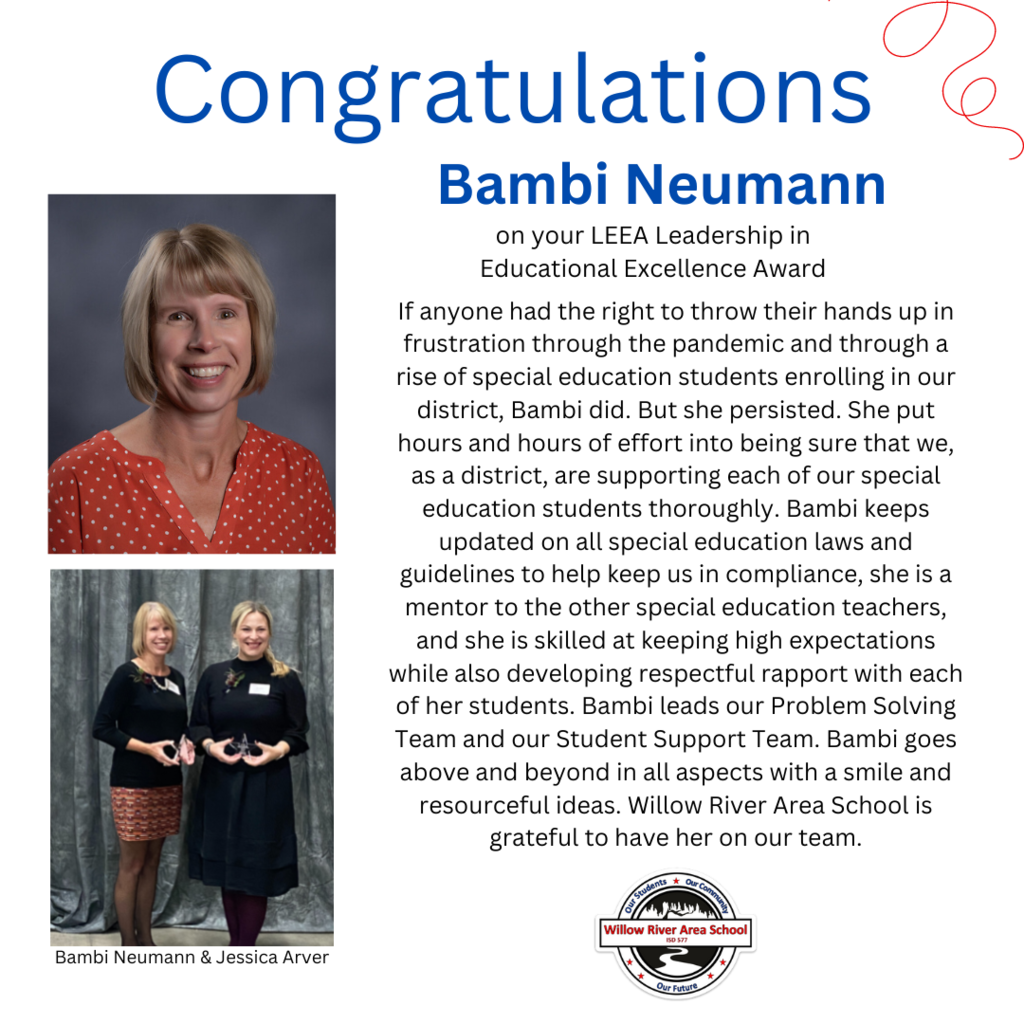 We Love our Rebels Football! #WeRWillow #GoRebels #FootballSection7AAChampionship

BLOOD DRIVE Sponsored by Willow River High School and Community is Friday, November 18th, 9:30 am to 4:30 pm. See attached flyer on how to schedule an appointment to give blood. #WeRWillow

Northern Pine Riders is sponsoring a youth DNR Snowmobile Safety Class December 10, 2022. Please see flyer attached for more information. #WeRWillow

GOOD LUCK REBEL FOOTBALL! #WeRWillow