This school year a group of Willow River students have been able to work in the PAES Lab at Barnum High School. Here's a bit more about this unique career exploration opportunity.
Per Northern Lights Special Education Cooperative: "In 2021, (NLSEC) had the opportunity to assist several school districts (Barnum/Moose Lake/Willow River, Carlton/Wrenshall, and Cloquet) with utilizing money through the K-12 Career and College Readiness Grant Special Project, to purchase PAES Labs. Practical Assessment Exploration System, is a research based, data driven, age appropriate transition assessment of employment potential. The goal of the PAES Lab, a preliminary work site for middle and high school aged students, is to increase vocational programming for students with disabilities and to foster community integration in the workforce.
The PAES Lab's assessment data provides staff, students and their family as well as community service providers (i.e. vocational rehabilitation counselor) information on the student's ability to work independently, accuracy of the student's work as well as the rate of speed, as a means to determine needed post school supports following high school. This vocational setting will provide an area for students with all disabilities a location to learn entry-level skills in a variety of work/career clusters, how to follow procedures, learn and practice appropriate work behaviors, discover their interest for certain tasks and job skills as well as learning how to problem solve.
Following a student's completion of the PAES assessments, the team will know what skills a student can perform, what assistance or adaptations are required, the best "next" steps, strengths, interests and preferences, the level of work behaviors as well as vital transition information for more in-depth transition IEP's and employment potential.
School teams also work with students to establish a relationship with an adult service agency, such as Vocational Rehabilitation Services and county services. These agencies can provide
a variety of services to students after they exit high school such as job skills training, job shadowing and placement, as well as assisting students with living arrangements. "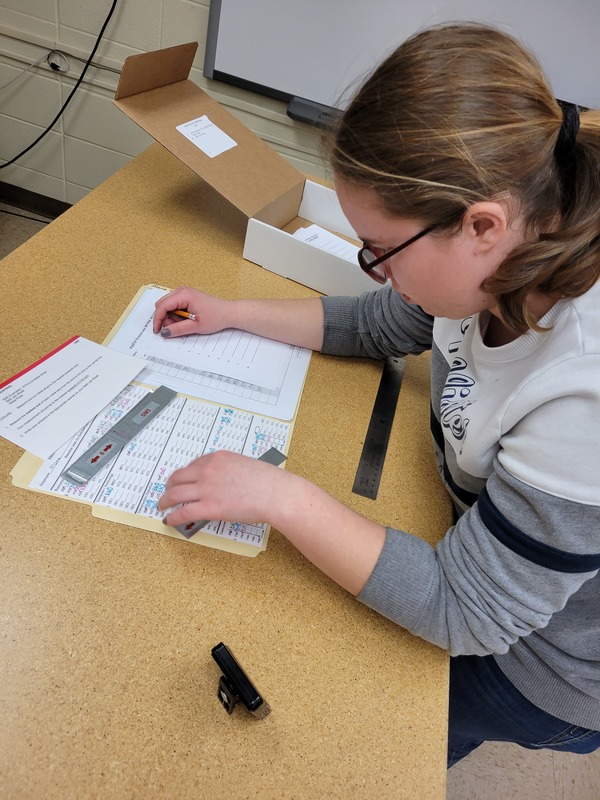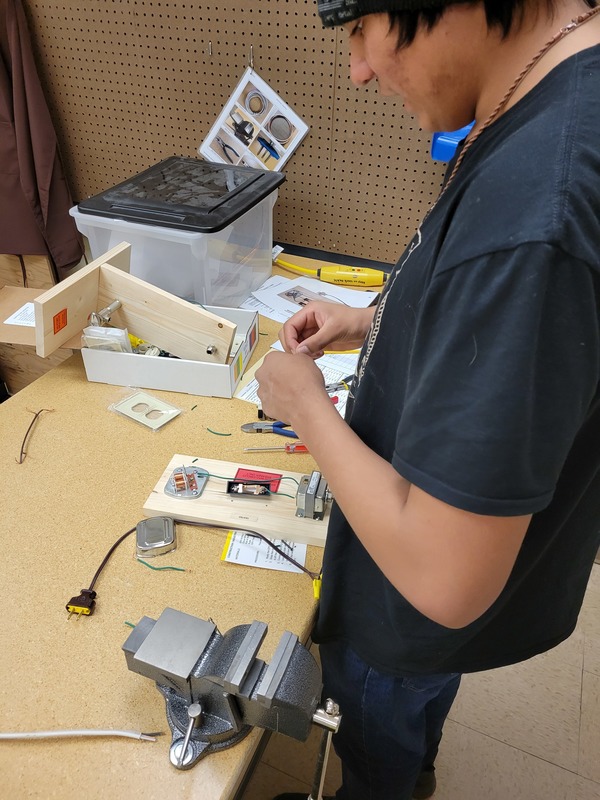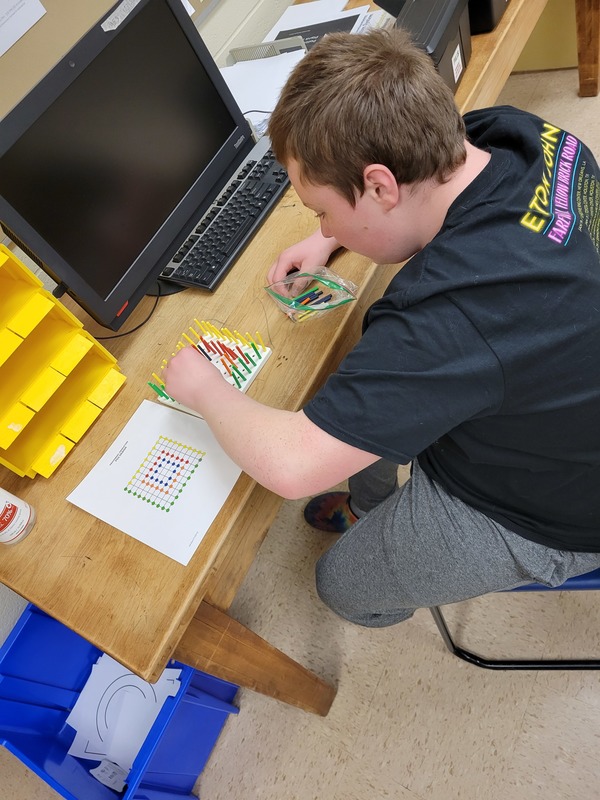 Students are able to experience the following Job Exploration Areas:

Computer Technology: Data Entry, Word Processing, Email, Digital Photos, Information Technology

Construction / Industrial: Shop Measurement, Wrenches & Bolts, Wood Projects, Metal Projects, Parts Identification

Processing / Production: Bolt Assembly, Pipe Assembly, Color Assembly, Design, Time

Consumer / Service: Food Measurement, Food Preparation, Kitchen Appliances, Food Service, Machine & Hand Sewing, Housekeeping, Custodial

Business / Marketing: Alphabetizing, Identification & Filing, Numerical Sorting, Making Change, Ten Key Calculator, Cash Register, Typing