Upcoming Vaccine Clinic - in the evening!
News Release from Pine County Public Health: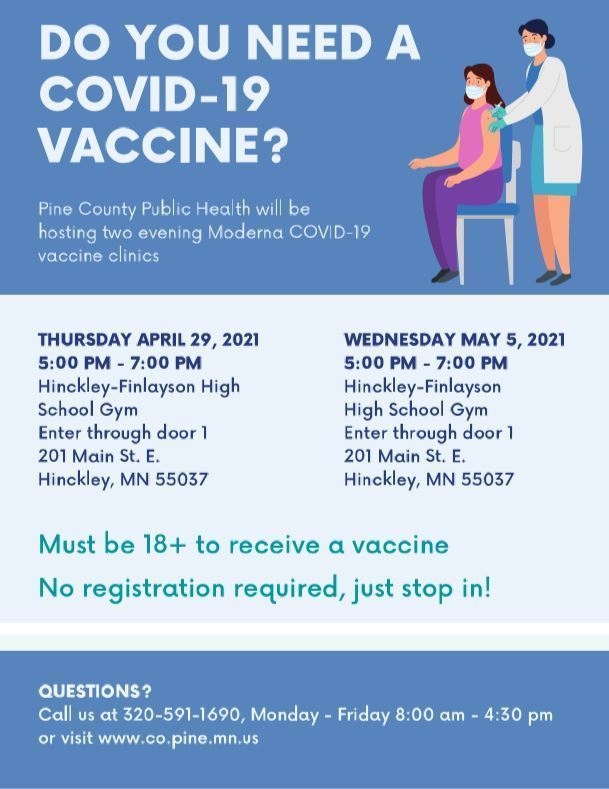 Still interested in getting vaccinated, but can't get in during the day or having a hard time navigating all the different online systems to get an appointment?
Pine County Public Health is having two evening, walk-up clinics at Hinckley-Finlayson High School. No appointment or insurance required. The only requirement is that you are at least 18 years old. We can do first or second doses of Moderna.
Thursday April 29, 2021
5:00pm - 7:00pm
Hinckley Finlayson High School Gym - enter through door #1
201 Main St. E.
Hinckley, MN 55037
Wednesday May 5, 2021
5:00pm - 7:00pm
Hinckley Finlayson High School Gym - enter though door #1
201 Main St. E.
Hinckley, MN 55037
Questions - call us at 320-591-1690 or email public.health@co.pine.mn.us